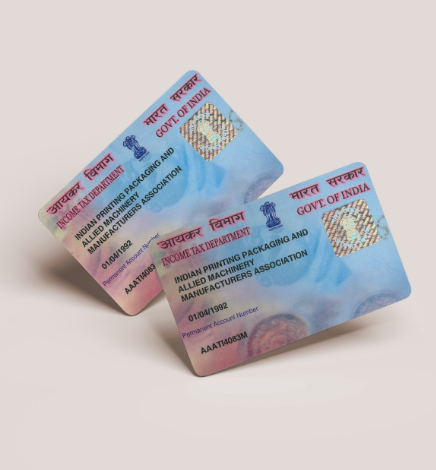 Products and Services
PAN (Permanent Account Number)
We now started the 'PAN CARD' services for our customers.
It is Compulsory to quote PAN on return of income, all correspondence with any income tax authority and challans for any payments due to Income Tax Department.
It is also compulsory to quote PAN in all documents pertaining to economic or financial transactions notified from time-to-time by the Central Board of Direct Taxes. Some such transactions are sale and purchase of immovable property or motor vehicle or payments to hotels for bills or payments in cash, of amounts exceeding Rs. 25,000/-, in connection with travel to any foreign country. It is also preferred to mention PAN for obtaining a telephone or cellular telephone connection.
Likewise, PAN has to be mentioned for making a time deposit exceeding Rs. 50,000/- with a Bank or Post Office or depositing cash of Rs. 50,000/- or more in a Bank. PAN card is a must document for every Indian citizen and business, as it acts as a proof of identity along with being a must for major financial transactions.